COVID-19 & Pharmacy Practice in Egypt
This is the third in our series on the international treatment of COVID 19. This course is FREE.  
Learning Objectives
At the conclusion of this activity, the attendee will be able to:
Describe the Egyptian Healthcare and pharmacy practice & education
Describe the role of pharmacists in Egypt
 Discuss the opportunities and challenges in practicing pharmacy in Egypt
Describe the pharmacy practice experience during COVID-19 in Egypt
Sherif Kamal is one of a second generation Egyptian clinical pharmacists, with more than 20 years of experience in this field, involved in the planning, designing and implementation of pharmaceutical care in oncology centers as senior Clinical Pharmacy consultant.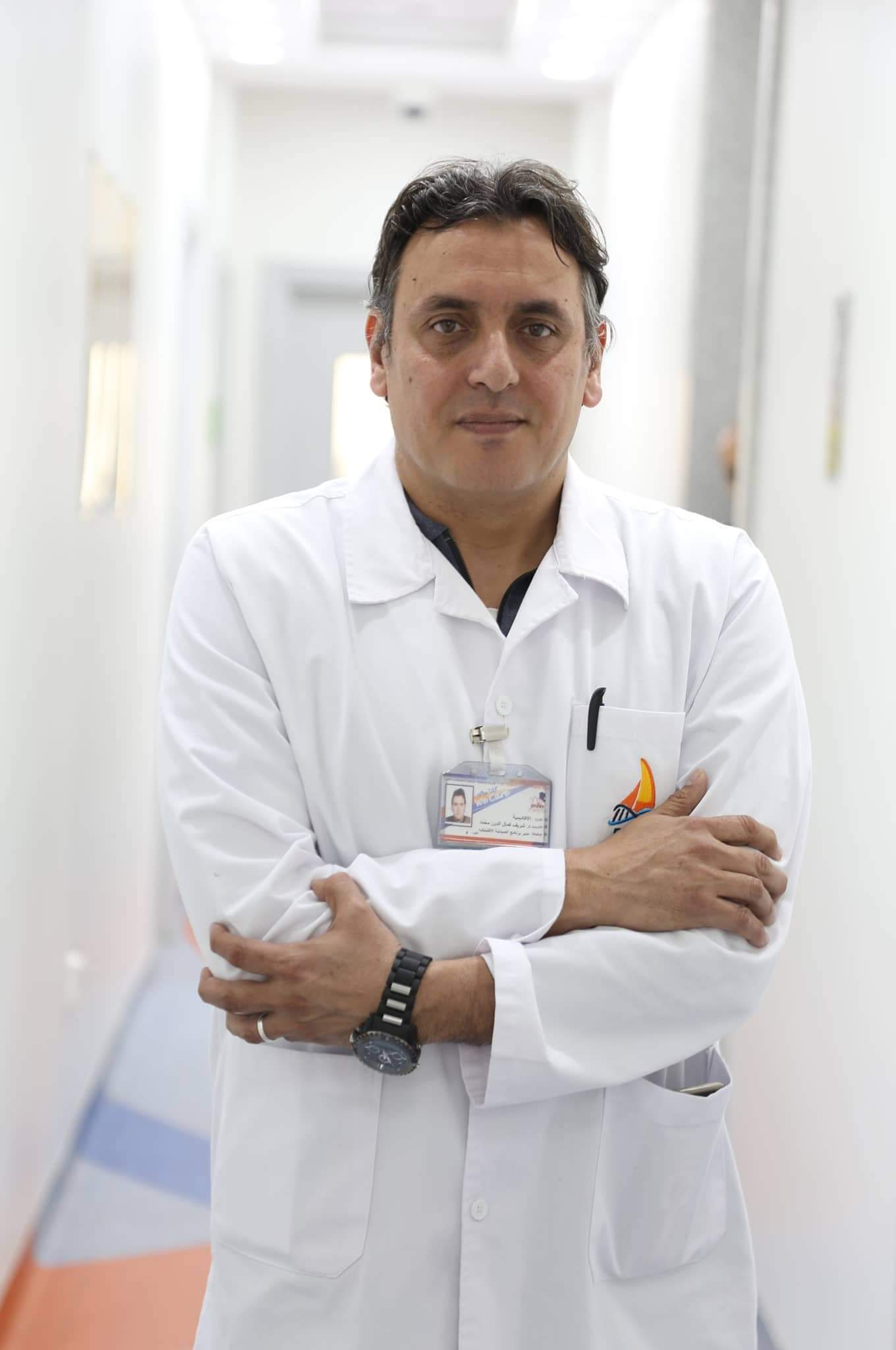 Sherif Kamal is the Director of Pharmaceutical Services at the Children's Cancer Hospital in Egypt. 
He earned his BS in Pharmacy, an MSc in Clinical Pharmacy and is currently a PhD candidate at the Cairo University School of Pharmacy. Sherif has also completed a visiting fellowship at St. Jude's Children Hospital in the United States in 2008.
For more than 20  years, Sherif has led a team that implemented clinical pharmacy services at various hospitals throughout Egypt. He is the recipient the Egyptian Hospital Pharmacist Association Award and founder of the Egyptian Association of Clinical Pharmacists in 2010 . 
He is a member of several international organizations including the International Society for Oncology Pharmacists, the European Society of Clinical Pharmacy, the American Society of Health-System Pharmacist and the American College of Pharmacy. He has conducted a wide variety of research studies involving the pharmacotherapeutics management of pediatric oncology diseases and presented his work at international meetings. 
In addition  Sherif lectures in various courses at Faculty of Pharmacy, Cairo University and Sina University, Egypt, on pediatric oncology-related topics. 
 Sherif is working with university of Colorado , American Society of Health system pharmacist ,American college of clinical Pharmacy ,American council for Pharmacy Education and European society if oncology Pharmacy to develop the pharmacy academy program for the health sciences Academy .
We started Pharm D program, Residency program and many short courses.
The program also introduced successfully the future of pharmacy which Is pharmacogenomics and personalized medication management.
Sherif is a leading consultant working to implement clinical pharmacy in Egypt(4 Ministry of health Hoapitals;2 Military Hospitals and 3 Police Hospitals ) .Sherif is  also leading an african initiative to improve healthcare in Africa through implementation of clinical pharmacy ,including Sudan,Ethiopia,Malawi , Uganda and Botswana.
His primary research interest focuses on pharmacy practice, patient safety, pharmacogentics, pharmacoeconomics, pharmacovigilance and the pharmaco-epidemiology of pediatric cancer.
Sherif is also a professionally and practically qualified project manager in fundraising and business development, with more than seven years experience in this field involved in the fundraising activity of the National Cancer Institute and Children Cancer Hospital Foundation 57357. He is a Certified Lean six sigma green belt
No conflicts of interest exist with this presenter.
ACPE UAN: 0042-0000-21-015-H01-P
Available Credit
1.00

ACPE

The Arnold & Marie Schwartz College of Pharmacy and Health Sciences is accredited by the Accreditation Council for Pharmacy Education as a provider of continuing pharmacy education.